Back to School Sale Inlcudes Motorola Charm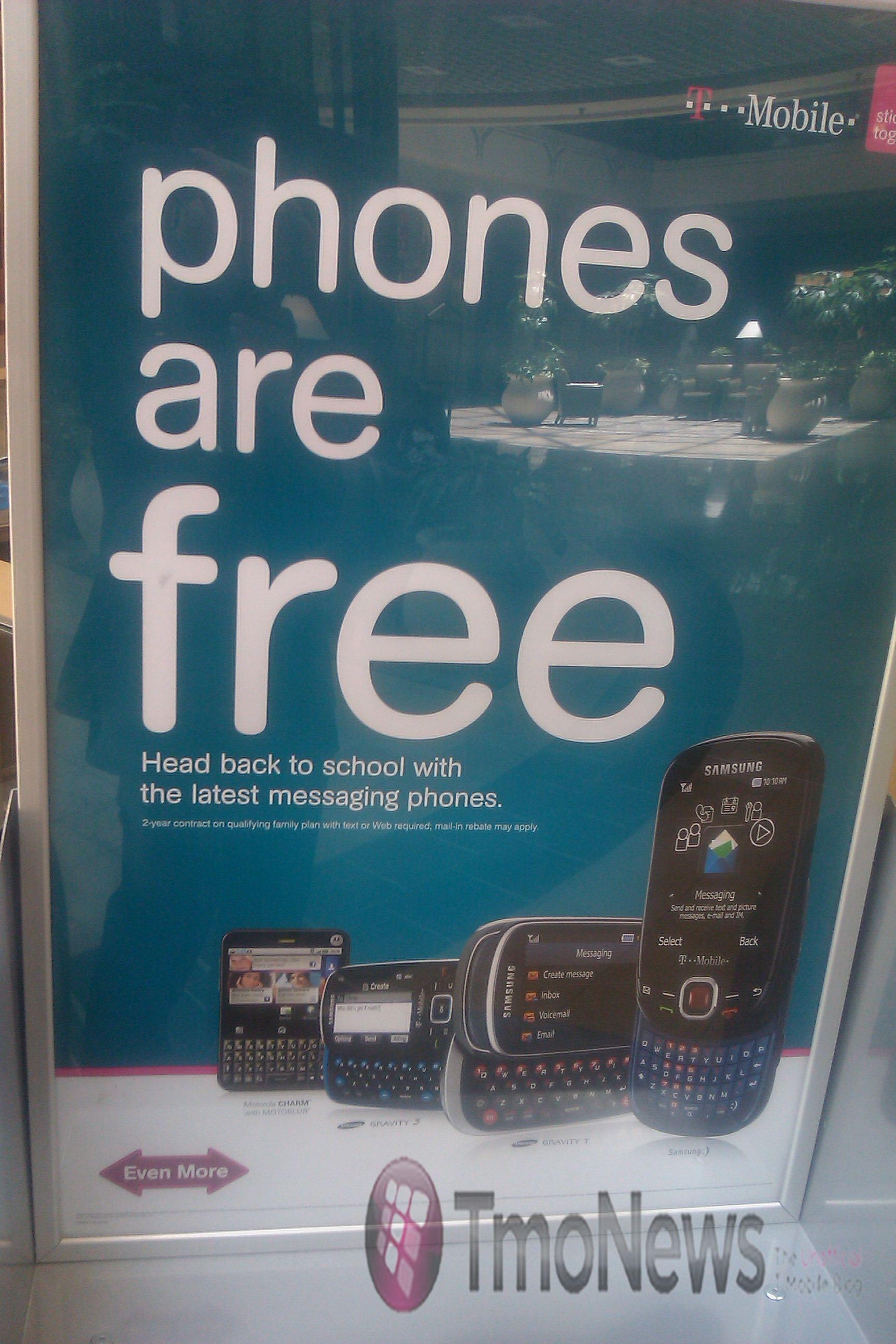 Happy 4th of July weekend to everyone! TmoNews has posted the above picture, which shows that T-Mobile will be offering up the Motorola Charm free for the upcoming back-to-school season. This clashes with previous rumors that place it at $75, but we won't complain about a free phone.  The deal includes 4 devices altogether (Charm, Samsung Smiley, Gravity T, Gravity 3), aimed at teens that want a good messaging phone.  Perhaps the $75 price is for after the promotional period.
Not much is known about the Charm (formerly known as the Basil), except that it's running Android 2.1, enhanced MotoBlur, and has a 4-row QWERTY keyboard. No release date as of now, but as it's a back-to-school deal, we should see these devices dropping sometime in the next month or so. What do you think about the Moto Charm? Like the keyboard? Hate MotoBlur? Let us know in the comments!
Best Sellers from Our Store