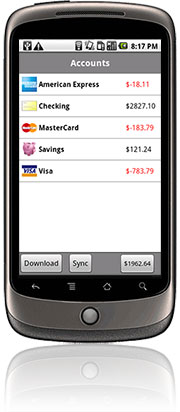 SplashData has released a new version of their SplashMoney application for Android phones.  It is a personal finance tool that connects your online bank account with your credit cards  and other bills to keep track of everything in an easy-to-use format.  It syncs with both Mac and PC, and all information can be edited on the handset or the computer.  Check after the break for features and screenshots.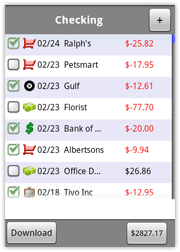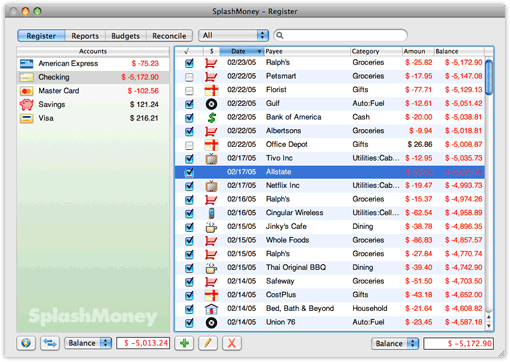 SplashMoney boasts the following key features:
Connect wirelessly to almost any online bank account (list of banks)
Supports most account types: checking, savings, credit card, cash, asset, liability, money market and line of credit
Secure password protection using Blowfish encryption
Quickly enter transactions using auto-fill and memorized transactions
Reconcile account statements (desktop app)
Print registers and reports (desktop app)
Scheduled transactions with reminders (desktop app)
Customizable transaction types
Multiple currency support
Simple, intuitive interface
Supports categories, classes and splits
SplashMoney is available on the Android Market for US $4.99 and the corresponding computer software is available for US $19.95, available from the website, or use the barcode below!