T-Mobile readying entry-level Prism 3G for early May
T-Mobile looks set to follow up the HTC One S with a budget-based smartphone for first-time buyers.  Designed by Huawei, the Prism 3G is expected to feature a 3.5-inch display, 3.2-megapixel camera, 600MHz processor, 512MB ROM, and 2GB storage (microSD).  According to details obtained by TmoNews, the handset will trickle out to Best Buy and Walmart next week, followed by a larger rollout later in the month.  No pricing or official announcement to share at this time.  Considering the specs remind us of phones from days gone by, we cannot imagine T-Mobile able to ask for more than $50 for this thing.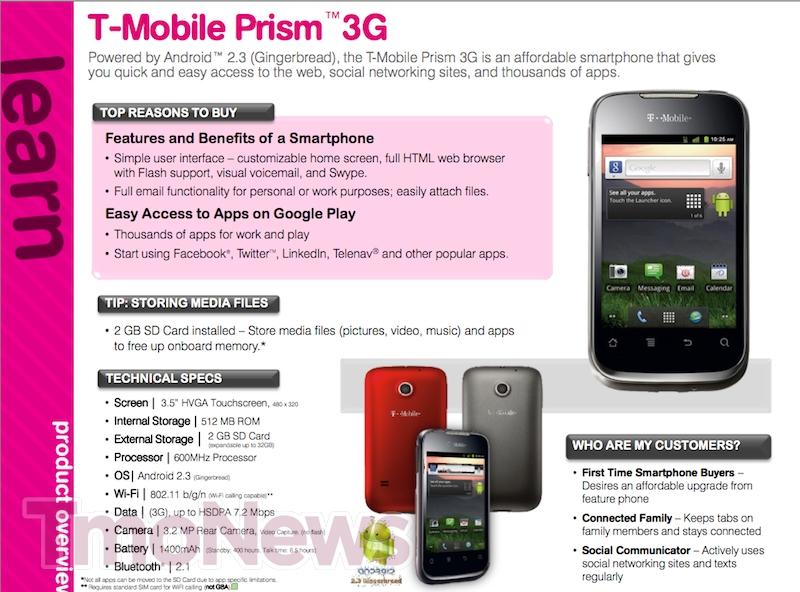 It looks like ZTE is really trying to get their name out as a legitimate manufacturer of Android devices. We've got 2 new leaks from @evleaks – the Grand X
Mobile gaming controllers have been around for awhile now, but none have really perfected the product. They are either too big to be portable or too small to be comfortable.
LG has introduced a pair of 3G smartphones ahead of IFA next month in Berlin. Aimed at first-time buyers and teens in emerging markets, the LG Fino and LG Bello
---