T-Mobile readying entry-level Prism 3G for early May
T-Mobile looks set to follow up the HTC One S with a budget-based smartphone for first-time buyers.  Designed by Huawei, the Prism 3G is expected to feature a 3.5-inch display, 3.2-megapixel camera, 600MHz processor, 512MB ROM, and 2GB storage (microSD).  According to details obtained by TmoNews, the handset will trickle out to Best Buy and Walmart next week, followed by a larger rollout later in the month.  No pricing or official announcement to share at this time.  Considering the specs remind us of phones from days gone by, we cannot imagine T-Mobile able to ask for more than $50 for this thing.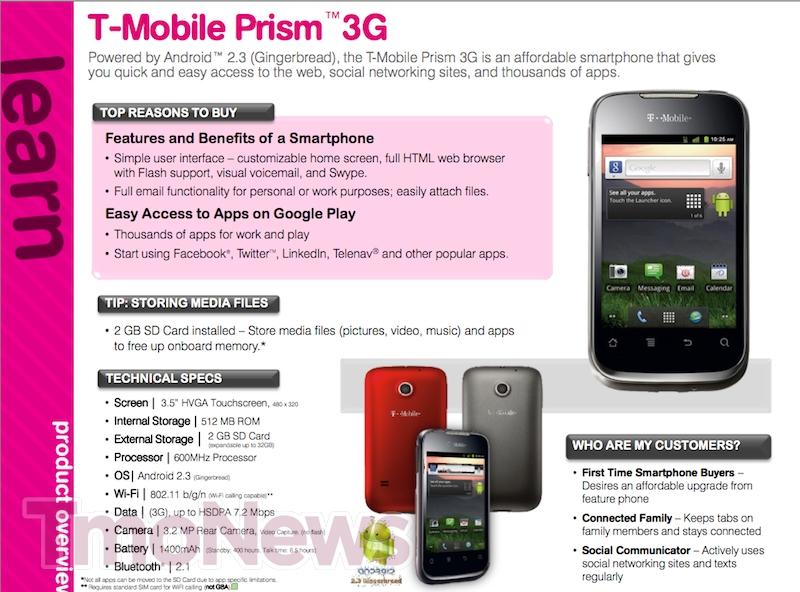 Cameras seem to be the item of the year for Samsung. With the Galaxy S4 Zoom revealed, new information is leaking out regarding the next Galaxy camera, the Galaxy NX.
Luciano Carvalho, one of the software engineers at Motorola, announced a quick update on his Google+ wall as to when Motorola devices from 2013 and 2014 will be getting the
The Android train keeps gathering steam as evidenced by the latest report from The NPD Group. According to their estimates, Android has eclipsed Apple for second place in the United