Google this week took its focus on security to another level, making it possible for Android users more effectively secure services.
Available immediately in beta, people with Android phones running 7 Nougat or later can use their device as a hardware key. Similar to Google's Titan Key, it's a way of protecting Google accounts with a second layer of security. This new tool is available in both personal and business accounts.
This makes it easier and more convenient for you to unlock this powerful protection, without having to carry around additional security keys. Use it to protect your personal Google Account, as well as your Google Cloud Accounts at work.
Having a strong password is the first step in ensuring your data and accounts are safe. A second layer such as an SMS or push notifications are okay, but those can be faked. Savvy bad guys can create fake landing pages or app notifications that will trick unsuspecting users into entering important credentials.
A hardware key is a separate physical device carried by users which require the tapping of a key when logging in. And, while the Titan Key or a Yubikey can be great, they run about $50 a piece. You already own a phone and it's just as capable.
To activate your phone's built-in security key, you just need a phone with Android 7.0+ and a Bluetooth-enabled computer or Chromebook with a Chrome browser.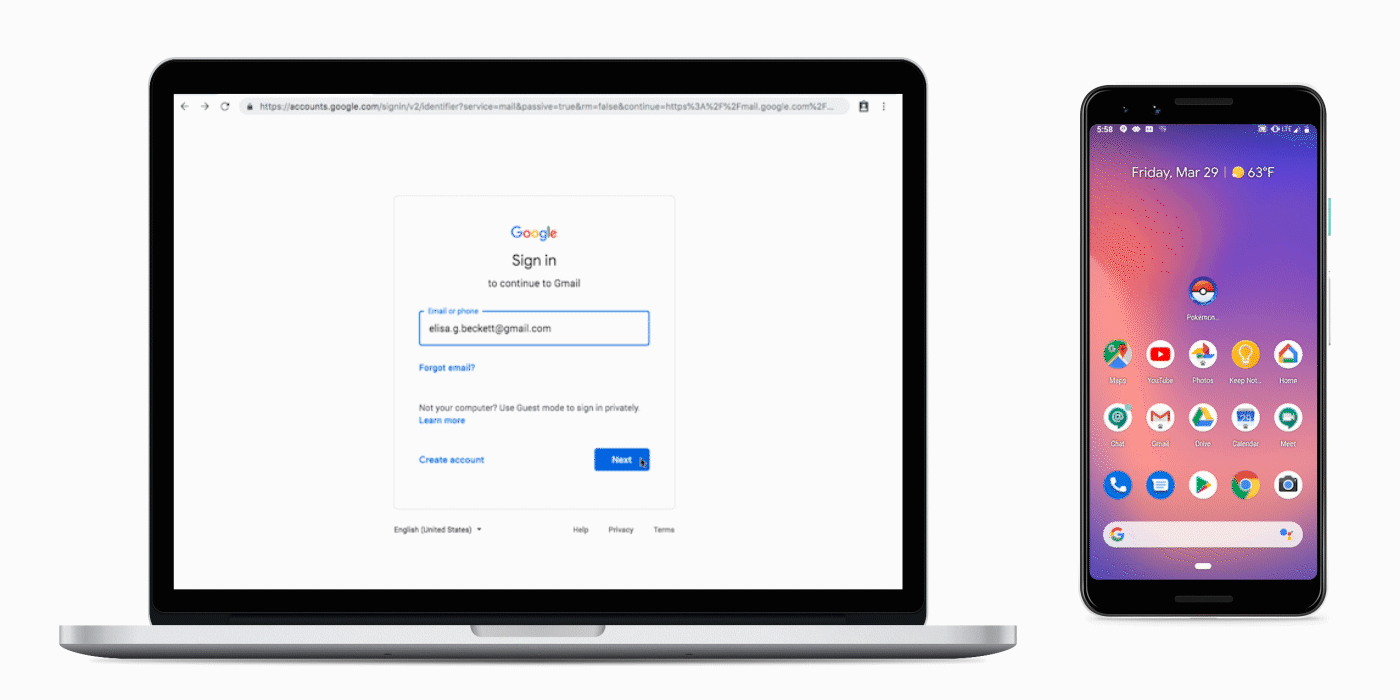 Add your Google Account to your Android phone.
Make sure you're enrolled in 2SV.
On your computer, visit the 2SV settings and click "Add security key".
Choose your Android phone from the list of available devices—and you're done!
Make sure your phone and computer have Bluetooth turned on. Google recommends getting a secondary security key for your account in the event you lose the phone.
Note: Select outbound links may include affiliate tracking codes and AndroidGuys may receive compensation for purchases.
Read our policy
. As an Amazon Associate we earn from qualifying purchases.
---