Google's Nexus line used to be the one, shining beacon of affordable flagships in the endless sea of $700+ smartphones. But Harvey Dent has lived long enough to see himself become the villain, and with the Pixel line and its $769 cost of entry, Google has become Two-Face.
Where, then do we turn in our efforts to find a product that plays a strong hardware game but doesn't ask for our firstborn children in return?
OnePlus, perhaps. With its ridiculous naming conventions (OnePlus One? Really?) and rather odd decisions regarding pre-orders, OnePlus has certainly made waves sin
ce hitting the market in 2014. Its press hasn't always been positive, but you'd be hardpressed to find a tech nerd that hasn't heard of it. Despite its rather checkered past,
(Tangent: I literally just realized what that phrase means – checkered patterns are typically rows of alternating dark and light colored squares. As such, a "checkered" past does not necessarily mean a bad one – it means that there have been both light squares and dark squares, which almost perfectly describes OnePlus in a nutshell – or a parenthetical.)
…OnePlus has developed a reputation for selling unsubsidized, carrier unlocked flagship smartphones at subsidised prices. But can it fill the void left by Google's beloved and storied Nexus line?
Let's find out: OnePlus 3T vs Google Pixel, head to head.
Build
This is an interesting study in how two phones with similar sized screens vary widely in size. OnePlus 3T is a whole half an ounce (10g) lighter than the Pixel, as well as being 2mm shorter and a full millimeter thinner.  Both phones sport an aluminum body with a fingerprint reader, though 3T gets you more screen for your frame size, thanks to the smaller body.
Screen
5.5″ AMOLED vs 5.5″ Super AMOLED
534ppi vs 401ppi
This is probably the biggest concession overall that 3T makes over Google's Pixel XL – while both phones rock the beautiful AMOLED screen I love, Pixel's has a much higher pixel density – more than 100ppi more – meaning the display will be much more crisp to the eye.
Internals
Snapdragon 821 (2.15GHz) vs Snapdragon 821 (2.35GHz)
4GB RAM vs 6GB RAM
128GB Internal Storage
When I compared these stats, I had to do a double-take to make sure I had read them right; not only do both phones run an identical processor, OnePlus took it a step further and overclocked 3T's CPU at 200MHz faster than Pixel's. Furthermore, it comes with half again as much RAM and matches Pixel punch for punch in terms of storage.
Internal Features
1 SIM Slot vs 2 SIM Slots
802.11AC WiFi
Bluetooth 4.2
Type-C USB (3.0) vs Type-C USB (2.0)
Pretty comparable – Pixel has an advantage with USB 3.0, but 3T strikes back with 2 SIM Slots (!), which might not be a huge feature for some people but is quite the big deal in my personal circumstance. Both phones sport Bluetooth 4.2 and 802.11AC WiFi, so really it comes down to small personal preferences that may be large to some people.
Battery Life
3450mAh vs 3400mAh
Since PhoneArena doesn't provide any battery statistics for 3T, you'll have to forgive a little informed conjecture on my part; while both have similarly sized batteries (Pixel with the slight advantage) and both phones run the same CPU (3T's is probably a little hungrier due to the overclock), 3T will likely get a much longer charge out of its battery due to the smaller pixel density of its screen. When you compare the two, Pixel has about 33% more pixels to display on-screen at any given moment, so given that all else is relatively equal, it's safe to say 3T's battery will last longer, even with the added RAM.
Cameras
I'm gonna be honest with you, I was ready for 3T's cameras to be severely outclassed by Pixel's. I figured that as well as OnePlus was doing in the other areas, surely it would have skimped on the camera to cut costs, right?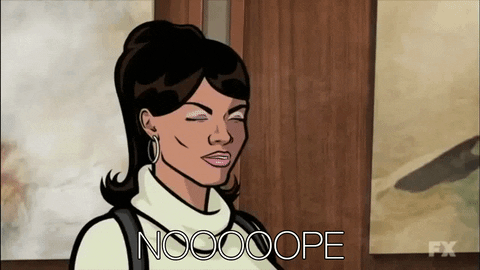 12.3mp vs 16mp
1.55 μm vs 1.12 μm
8mp vs 16mp (!) Selfie Camera
Boom. It competes – hard. As we all know, megapixels aren't everything when it comes to cameras – sensor size matters, as does the size of each pixel, expressed in μm, or micrometers squared. In all of these areas, 3T matches or beats Pixel. Its pixels are smaller and it has more of them. In addition, its selfie camera, according to these specs, will let you see every single pore on your face.
…wait, that might not be so great. Anyway. Technically speaking, 3T's camera more than competes.
Value
$869 vs $479
Just…wow. Damn near half the price for a phone that, if you've been reading, goes 12 rounds with Pixel and probably wins. I don't think I need to say more.
Verdict
Did you not read the sentence above? Unless you're an absolute Android purist and absolutely need to have updates right away (Pixel will always, always get new version fo Android faster than 3T, but it should be noted that 3T will receive Nougat in December – just a month after release), the 3T is a beast of a phone at a very affordable price.
If that doesn't convince you, consider this; I've been a Nexus owner since the Galaxy Nexus – and unless OnePlus completely craps the bed next year, I'll be buying its line from now on instead of Google's. Take that to the bank.
Note: Select outbound links may include affiliate tracking codes and AndroidGuys may receive compensation for purchases.
Read our policy
. As an Amazon Associate we earn from qualifying purchases.
---