Drones are definitely en vogue (and en masse) right now – seems like everyone and their mother is looking to get in on the game. Hell, some states are even passing legislation regarding the use of drones for both personal and business use. Suffice it to say, drones are the In thing.
But as I can personally attest – having cut my face open on a rogue drone propeller on Christmas morning last year – they can get a bit dangerous, and oh-so fragile – as I can again attest, having smashed that thing out of the air hard enough to break one of the arms no more than fifteen minutes after opening. But I digress.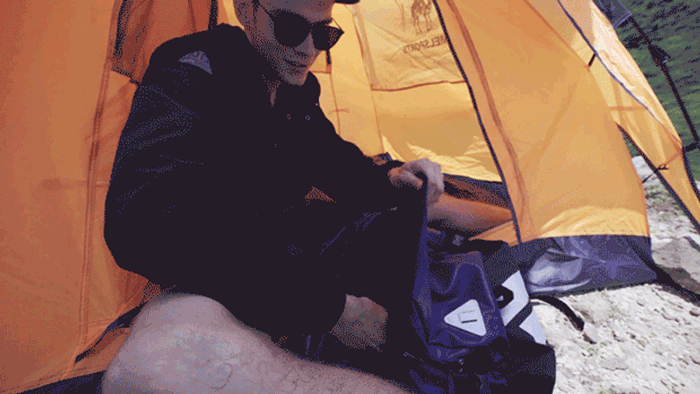 The creators of the Moment Drone know these two limitations of the drone market, and want to address them. Their drone solution features a folding, self-contained design that limits exposure of the propellers and protects the chassis of the drone inside the frame. It folds to fit into an included carrying case, and the chassis itself is made of a hard plastic that is at once light and quality feeling. My test model is finished in an attractive "Champagne Gold" (perhaps the darkest champagne ever crafted) color, but Moment also comes in Rose Gold and Black.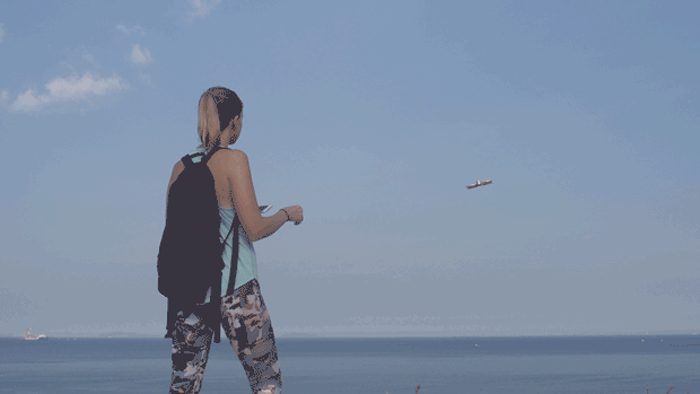 Aesthetics and practicality aside, the Moment has a number of features, both standard and unique, that should make it quite attractive to afficionados and newbies alike. First, the specs: with a 12MP, 4K camera with EIS (electronic image stabilization), Dual-Location GPS, 4×2″ rotors with three flight sensitivities, and a 2900mAh battery for a best-in-class flight time of 15 minutes.
Beyond the specs though, it's what's under the hood that makes the Moment Drone an intriguing device: auto-tracking (in which the device will track your face and follow you around), auto fly-back (the drone automatically returns to you and hovers near you at the push of a button), three modes of charging (MicroUSB, Type-C, or AC charger), and controller-free (that is, controlled via your phone's touch screen instead of a dedicated controller) flight make it one of the more unique drones on the market. To give you an idea just how unique, Moment has given us a handy comparison chart:
We'll have a full review for you in a couple weeks, dear Android Guys, but if you find yourself intrigued, head on over to Moment's IndieGoGo page and take a look for yourself. The Moment Drone starts at $199 for the early bird special, almost $150 off the retail price. Check it out!
Note: Select outbound links may include affiliate tracking codes and AndroidGuys may receive compensation for purchases.
Read our policy
. As an Amazon Associate we earn from qualifying purchases.
---