At First Glance
The Glider Gloves Urban Series are 'real' touchscreen gloves. When we say real, we mean it, real touchscreen gloves that respond to your every touch, just like your hands would naturally. The Urban series is really great and provides what you need most out of touchscreen gloves. I tested these with my Samsung Galaxy S3, Samsung Galaxy Tab 2 7″, various HTC, LG, Apple Devices, and more, with the same results, these touch screen gloves are great. Please note that according to Samsung Mobile Electronics, the Samsung Galaxy S4 is compatible with normal winter gloves.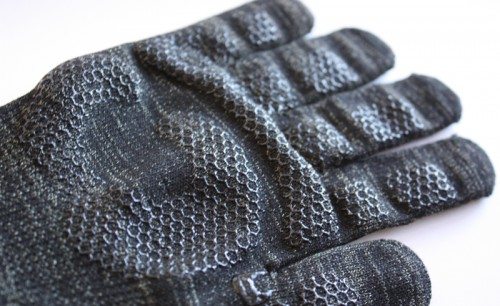 Material & Comfort
The material is soft and durable on the outside with a soft core on the inside, keeping your hands nice and warm this winter at normal winter temperatures. You may get a little too cold when temperatures hit around zero or below. The entire glove has touchscreen conductivity. I've used and reviewed many so-called touchscreen gloves over the years both personally and professionally, and let me tell you something, these are the best of all that I've used – ever! These are not the "touchscreen gloves with touch-only tips" that keep your hands freezing in the cold and snow, or the overpriced half functioning touchscreen gloves, these are the real deal here.
Neat & Surprising Features
There are quite a few neat and surprising features, such as the fact that the tag of Glider Glove's Urban Series can be used to clean your screen. It's made of microfiber, and when it's back inside the glove on your hand, it's just as comfortable as the rest of the gloves. The gloves aren't slippery at all, they feature really awesome grip pads to help hold your device to avoid slips, which don't interfere with the touch screen at all.
Overview
This product is built by a Canadian company so you can be sure that they build to survive the colder weather.
Unfortunately, I've been almost unable to test the gloves in the snow (besides light snow), because most areas have barely gotten snow so far if at all. I'll be sure to update this review with my outdoor experiences during the snowier months. I've been able to test Glider Glove's Urban Series at snow capable temperatures (22-30F) but without snow. The Urban series can run a bit large, so look for a tight fit but not too tight. The sizing chart is available on the Glider Gloves Site Store.
You can check out more info and buy a pair of Urban GliderGloves for $24.99 at the Glider Glove Store. Check out the promo code below and save a few bucks off your purchase!
For added warmth, take a look at Glider Gloves Winter Series, which are heavy duty and provide increased thickness and warmth according to the manufacturer.
Save on your purchase!
Coupon Code: Use Promo Code "3offGGpromo107536" for $3 off GliderGloves Urban, expires January 2014. This promo code must be used directly on the GliderGloves Website.
Note: Select outbound links may include affiliate tracking codes and AndroidGuys may receive compensation for purchases.
Read our policy
. As an Amazon Associate we earn from qualifying purchases.
---